COMMERCIAL Real Estate EXPERTISE, LOCAL MARKET KNOWLEDGE
CORAL PINE REAL ESTATE, LLC
Barbara Tria, Founding Principal/broker
about
Coral Pine Real Estate, a commercial real estate firm based in Coral Gables, FL, offers clients expertise in sales, leasing and consultation. Founding Principal/Broker, Barbara Tria has over 25 years of experience in the purchase/sale/leasing of both retail and office properties and identifying/executing value-add opportunities in her markets. With a strong focus on the City of Coral Gables and surrounding municipalities, she is often sought out for her in-depth knowledge of these markets bringing a unique level of expertise to each assignment.
Her tenure in the industry has helped her build a close group of strategic partners which is essential to the execution of successful transactions. In addition, her passion for the community is evident by her dedication and leadership in a variety of organizations. She is a frequent panelist offering insights to those in the industry and community at large. Most recently as Vice President of the Coral Gables BID and a property owner, Barbara was asked by the City of Coral Gables to be a panelist presenting ""A Holistic Approach to Downtown Reviatalizaiton" at the American Planning Association's annual meeting. Barbara earned a BA from Binghamton University and graduated from the Managing the Arts Executive Program at UNC-Chapel Hill's Kenan Flagler Business School. She plays the cello in the community and enjoys running, biking and skiing.
Get to know Barbara; peek into "From my Notebook" section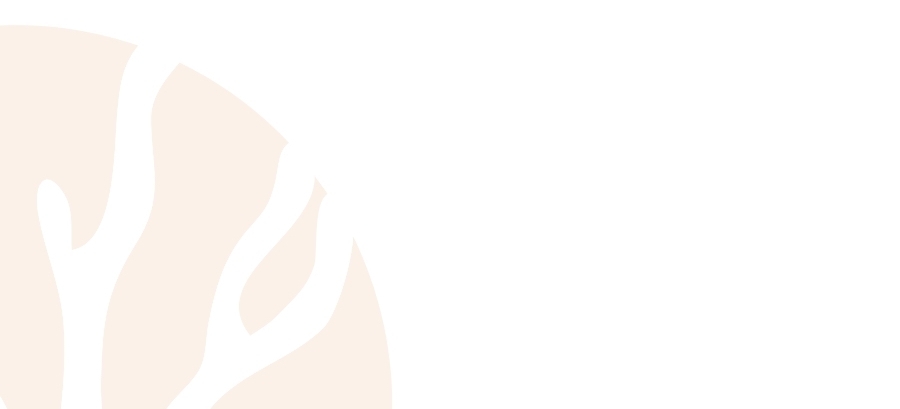 HIGHLIGHTED Coral gables TRANSACTIONS
Completely unique boutique office building – tons of natural light, great on-site covered parking and a location that commands attention. Worked with Sellers to find the right buyer – a financial institution that values all attributes of the property and will make it their Coral Gables flagship location.
2420-2428 Ponce de Leon Blvd. Worked with Owners for years filling various vacancies with tenants including Sunrise Senior Living, Sunset Rugs and in 2010 then pop-up tenant No Boundaries. When the entire 10,000sf site became available worked with the brokerage community to lease property to Bricktops.
320 & 321 Miracle Mile. Worked with my client to purchase two classic Miracle Mile buildings – one with significant deferred maintenance. Prior to closing, identified Darden Restaurant Group's Season's 52 concept as a potential tenant – the rest is history. (Image from Season's 52 website)
After a long search of on-market property to identify a build-to suit site for a family office, the search turned to off-market properties. An existing site was purchased; the family chose to operate the property as it was delivered at closing. In 2016, construction of the new office building commenced.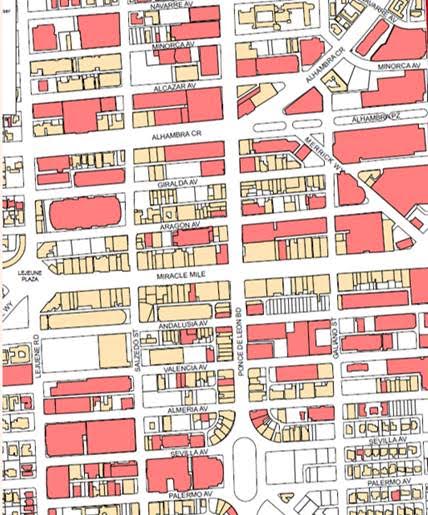 STARwOOD URBAN X, LLC: VARIOus Miracle Mile properties
Teaming with broker Charles Triester, we identified core assets for Starwood Urban X, a retail REIT, to acquire a critical mass of retail assets on Miracle Mile. After acquiring the assets amounting to approximately 10% of the retail on the street and successfully re-tenanting the properties, Terranova Corporation purchased the retail portfolio and continues to own and operate those properties today.
Notable Current AssignmentS
An overview of some of CPRE's current assignments - details and specifics are available by contacting Barbara Tria directly.
Welcome PRONOVIAs to Miracle Mile
Coral Gables, FL - Working with Pronovias' head of real estate, we embarked on a detailed search of the Coral Gables market to identify the right location for their expansion into Coral Gables. 360 Miracle Mile will be one of their first retail locations in the US outside of the flagship store in NYC. Looking forward to seeing this global bridal and eveningwear brand open on Miracle Mile. Now working to finalize their lease for their workroom.
Coral Gables CBD
Currently sourcing dynamic retail tenants for a 1.5 acre prospective mixed used development site in Coral Gables' Central Business District. With over 250' of frontage on Miracle Mile and additional frontage on Andalusia Avenue, this is a wonderful opportunity for a retailer to have a commanding market presence in a sought after retail destination.
Coral Gables Office & Retail for lease
Coral Gables' historic La Palma builindg! What an opportunity to lease retail or office space in an historic property that is undergoing a complete renovation. With delivery expected 4th quarter 2019, there is time to address unique space requirements. With a location that is walkable to many City shops and restaurants, especially Giralda Plaza - a pedestrian only thoroughfare, and with high rise offices surrounding the site, La Palma is a great place to locate any business. I'm working on this project with my colleague and good friend Maria Juncadella, Managing Principal of Fairchild Partners so contact either one of us for more details.
FOR LEASE - 210 Valencia Avenue
Both the Penthouse and ground floor of this wonderfully elegant boutique office building are available for lease. Built in 2016, tenants will enjoy the fine workmanship of these offices as well as the CBD location where restaurants and shops are a short walk away. From 975 rsf to 2,100rsf.
FOR SALE - 2850 Salzedo Street
This is a wonderful opportunity to purchase one of the most versatile freestanding buildings in Coral Gables. Located on the corner of Salzedo Street - N/S street providing access through the City, and Palermo Avenue - and E/W street just 4 blocks south of Miracle Mile, this property is approximately 7,275adj. sf and sits on 10,000sf of land as per Miami-Dade tax rolls. Call me for more details.
Working on some new projects……
commercial real estate community
Leadership, awards, philanthropy
Miami Commercial
2015 President, Realtor Commercial Alliance of Miami Realtors (predecessor to Miami Commercial)
2012 Commercial Realtor of the Year
Member of Miami Realtors since 1995
CREW Miami
2013 Outstanding Mover & Shaker
2011 Networking Deal of the Year Under $2 million
2012 Unsung Hero Award
Member since 1995, multiple Board and Chairperson positions
International Council of Shopping Centers
Member since 2005
Coral Gables Business Improvement District
Board Member since 2014
Vice President – 2014 to present
Fairchild Tropical Botanic Garden
Chair, Silent Auction Committee 20004– 2009